Achieving Privacy, Light Flow, and Style With Window Films by Apex
Before...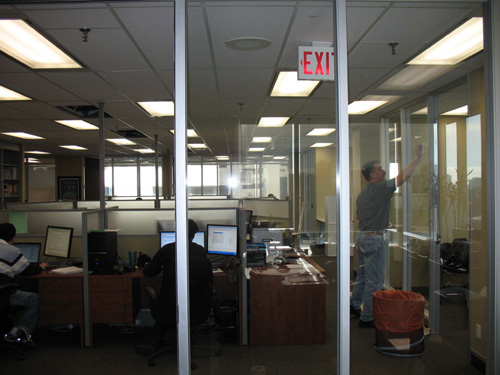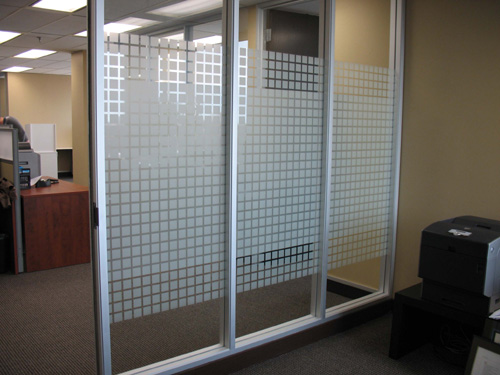 After...
Our Toronto commercial client was looking at creating some privacy for their office spaces.
They chose a decorative film with a geometric pattern that suited their interior decor. This film permits light flow and limits interior view.
Totally Exposed Office Before...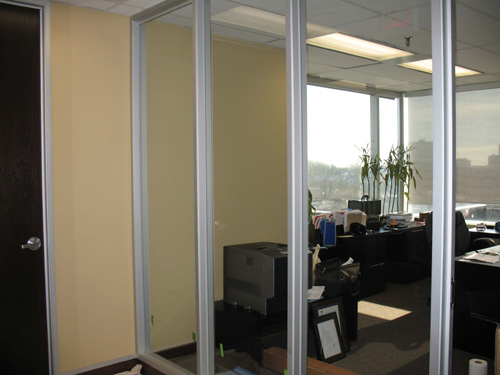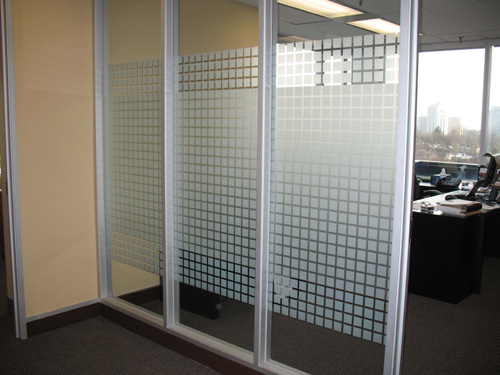 After Decorative Window Film...
This office has lots of light, but the occupant has no privacy whatsoever.
The office while not totally blocked from view, offers more privacy, lots of light, and a more stylish appearance.
Boardroom Before...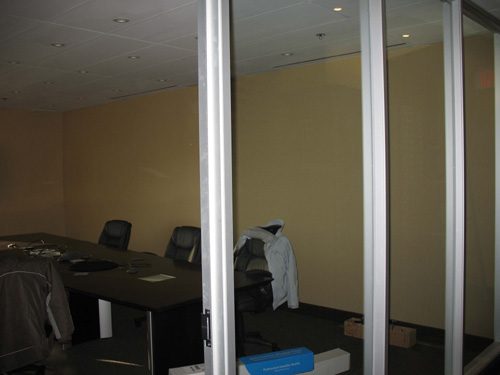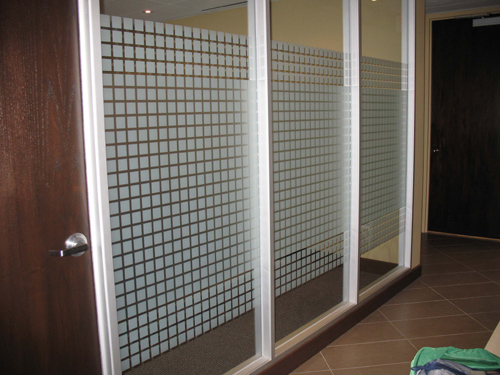 Boardroom After...
More Privacy. More Stylized. Lots of Light Flow.
More Toronto Area Before and After Decorative & Graphic Film Case Studies:
For more pictures of Apex installations in Toronto click here.
Graphics can be cut into a wide variety of decorative window films, click here for samples of Apex Toronto Decorative Window Film.